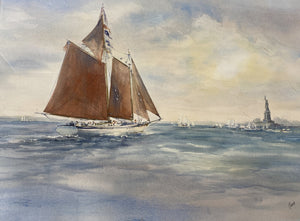 Boat in NYC- original
I would love to know the story behind this one - was she in NY harbor watching our Maine schooners sail past the Statue of Liberty?

Regardless, this would be a great piece for anyone who loves Maine sailboats and New York.
This signed watercolor on paper is 17" x 23" and showcases Carol's gorgeous way of rendering the sky.